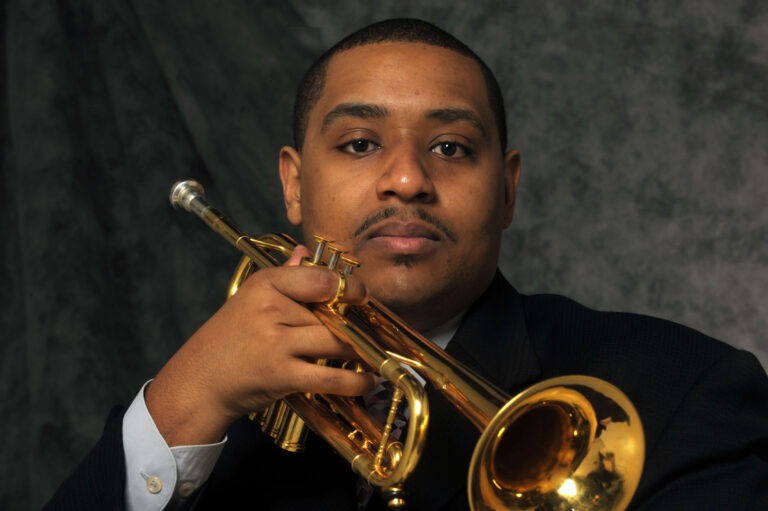 Please join the Louisville Jazz Society for an evening of incomparable swingin' jazz.
Presented by The Ansyn Banks Group, featuring selections from Banks' latest CD release
Ansyn Banks, trumpet
Dave Clark, sax
Tyrone Wheeler, bass
John Higgins, drums
Kendall Carter, keyboard
Location
Mellwood Art Center
1860 Mellwood Ave
Louisville, KY 40206
web site
The Louisville Jazz Society follows the recommended COVID protection protocols at our events. Please note table spacing, distancing, and masking will be implemented per CDC guidelines. All efforts will be made to make everyone attending our events to feel safe and protected.

Please Note: due to staffing shortages, food and beverages from Danny Mac's Pizza must be ordered as carry-out and brought in. Please arrive early if you wish to eat or drink.