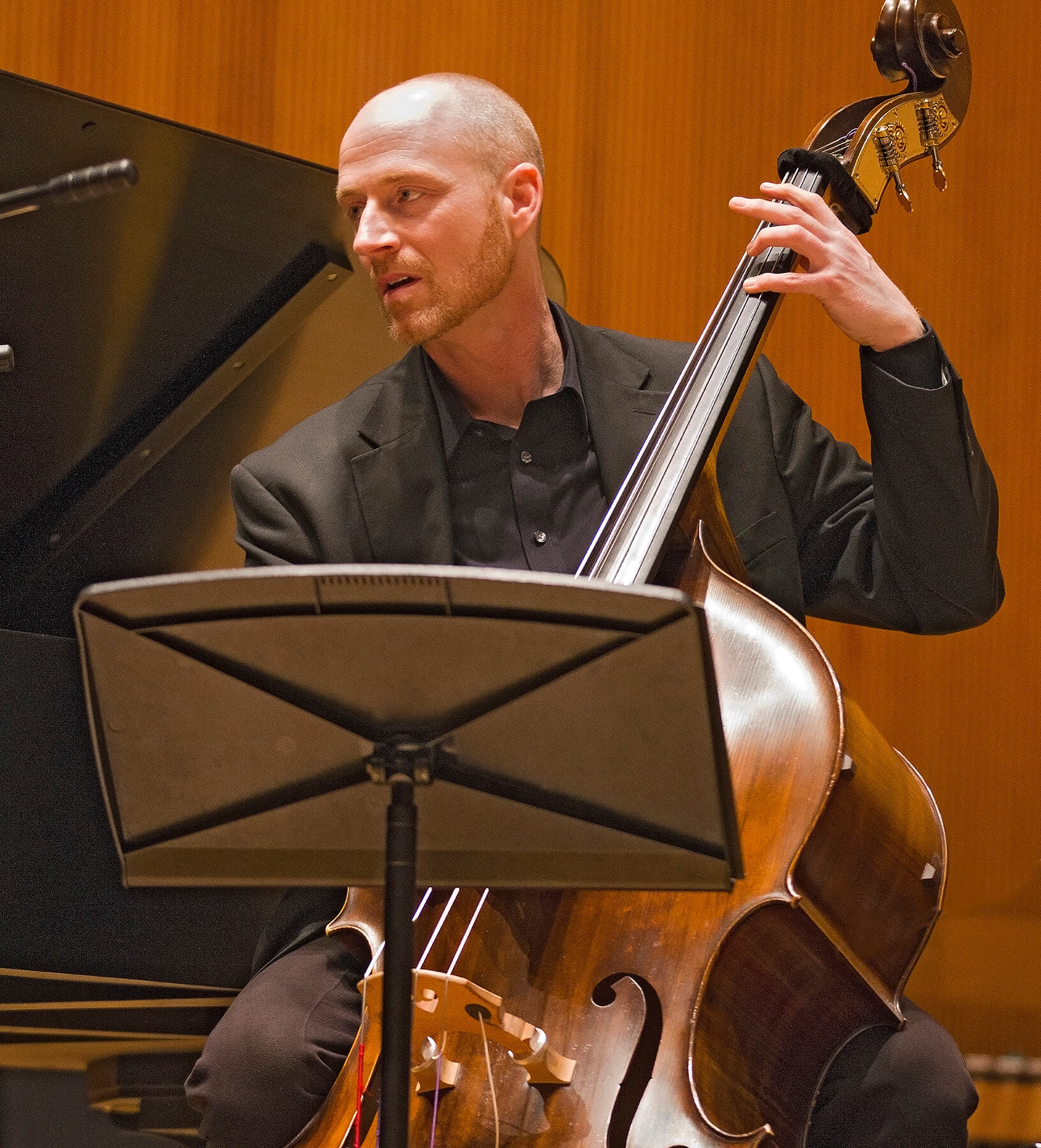 We are happy to announce that Chris Fitzgerald was officially elected Vice President at our board meeting held on March 7.
Chris Fitzgerald has been a member of the Louisville jazz community as both a teacher and a performer since 1985. He currently serves as an associate professor of jazz bass and music theory at the University of Louisville, where he has taught since the turn of the 21st century. He also served as a member of the faculty of the Aebersold Summer Jazz Workshops from 1997 to 2020, and is currently a faculty member of the summer Louisville Jazz Workshop at UofL. In addition to performing as a long time member of local ensembles such as the Harry Pickens Trio and Liberation Prophecy, he has also performed and recorded with a long list of luminaries in the jazz field and beyond, including Dave Liebman, Lee Konitz, Donny McCaslin, Jean-Michel Pilc, and Norah Jones. As a clinician, Chris has presided over hundreds of masterclasses not only in the midwest, but also nationally and internationally. He has published over twenty articles on double bass-related topics as a staff writer for Bass Gear Magazine, and for the past ten years has also served as a forum administrator at Talkbass.com, the world's largest online bass discussion forum.
Chris' current educational passion is his online Jazz Bass Technique Series, a collection of extensive double bass and jazz tutorial videos published as a form of worldwide educational outreach. The series includes collaborations with notable bassists in the field including Rufus Reid, Lynn Seaton, and John Goldsby. He is also co-founder of the "Faculty Chamber Jazz" initiative at the University of Louisville, which promotes active music collaboration between classical and jazz faculty in regular concert settings.