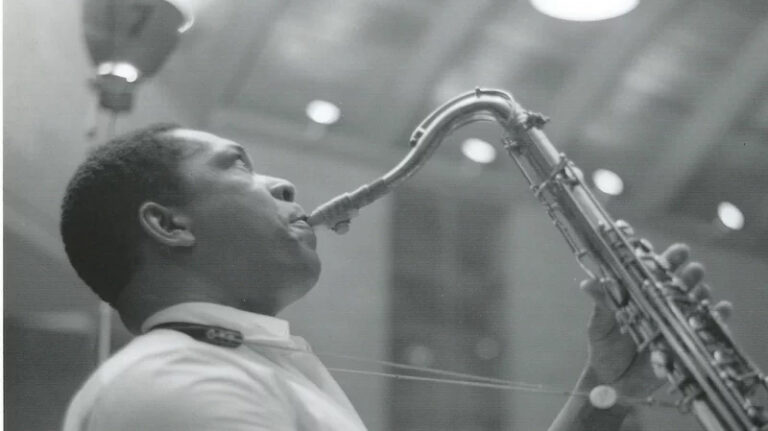 John Coltrane, photographed performing at The Penthouse during a run of performances in Seattle, Wash. in 1965. A recording of one, long lost, is now being released as A Love Supreme: Live in Seattle.
Chuck Stewart/Courtesy Universal Music Group
John Coltrane's A Love Supreme, recorded near the close of 1964 and released early the following year, inhabits an exalted plane beyond the realm of most other albums, in any musical genre. Easily one of the most celebrated jazz recordings ever made, it radiates a deep, devotional gravitas — a palpably focused ardor that has long inspired actual worship, as Jazz Night in America explored in a recent documentary short.
Heard on Morning Edition