March 27, 2022
@
7:00 pm
–
8:30 pm
EDT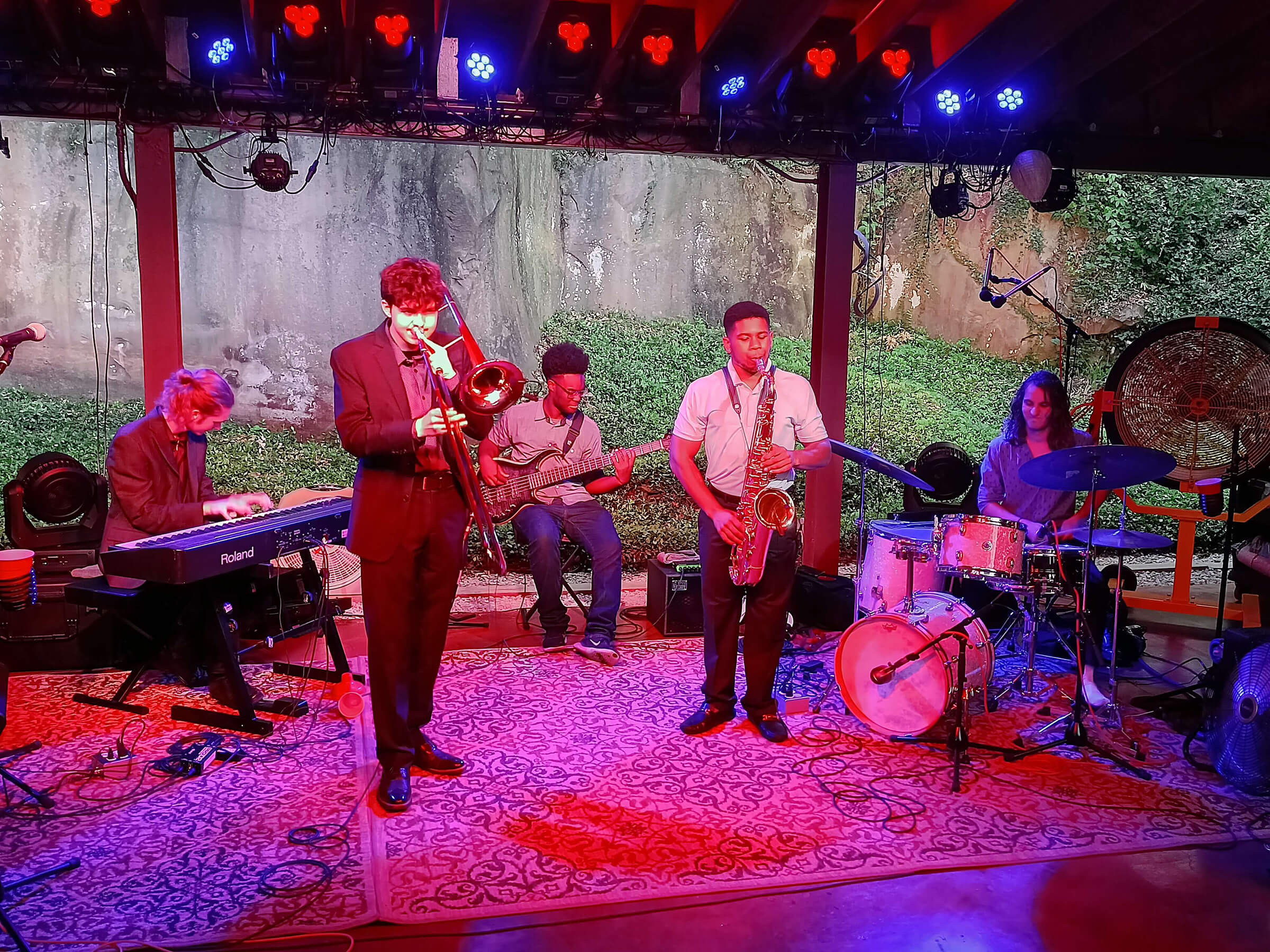 Colin Crothers (piano), Zach Hood (trombone), Genesis Smith (sax), Cam Gooden (bass) and Jeremy Rochman (drums).
Isotope is a band of young jazz players whose genre-crossing sound reflects the broad range of influences that shape jazz music today. The band takes its name from the iconic Joe Henderson tune, reimagines the classic works of jazz composers like Duke Ellington, incorporates hip-hop and soul rhythms like pianist Robert Glasper, and commemorates Roy Hargrove's joyous celebration of contemporary jazz. Led by pianist Colin Crothers, the band is anchored by drummer Jeremy Rochman and bassist Cam Gooden, while saxophonist Genesis Smith and trombonist Zach Hood power the horn section. All are students in the University of Louisville and Indiana University jazz programs, who will deliver an evening of exuberant and innovative interpretations of old and new jazz standards.
Special pricing:
Members: $12
Students: $10
Student Members: $5
Check The Jazz Insider for your discount code!