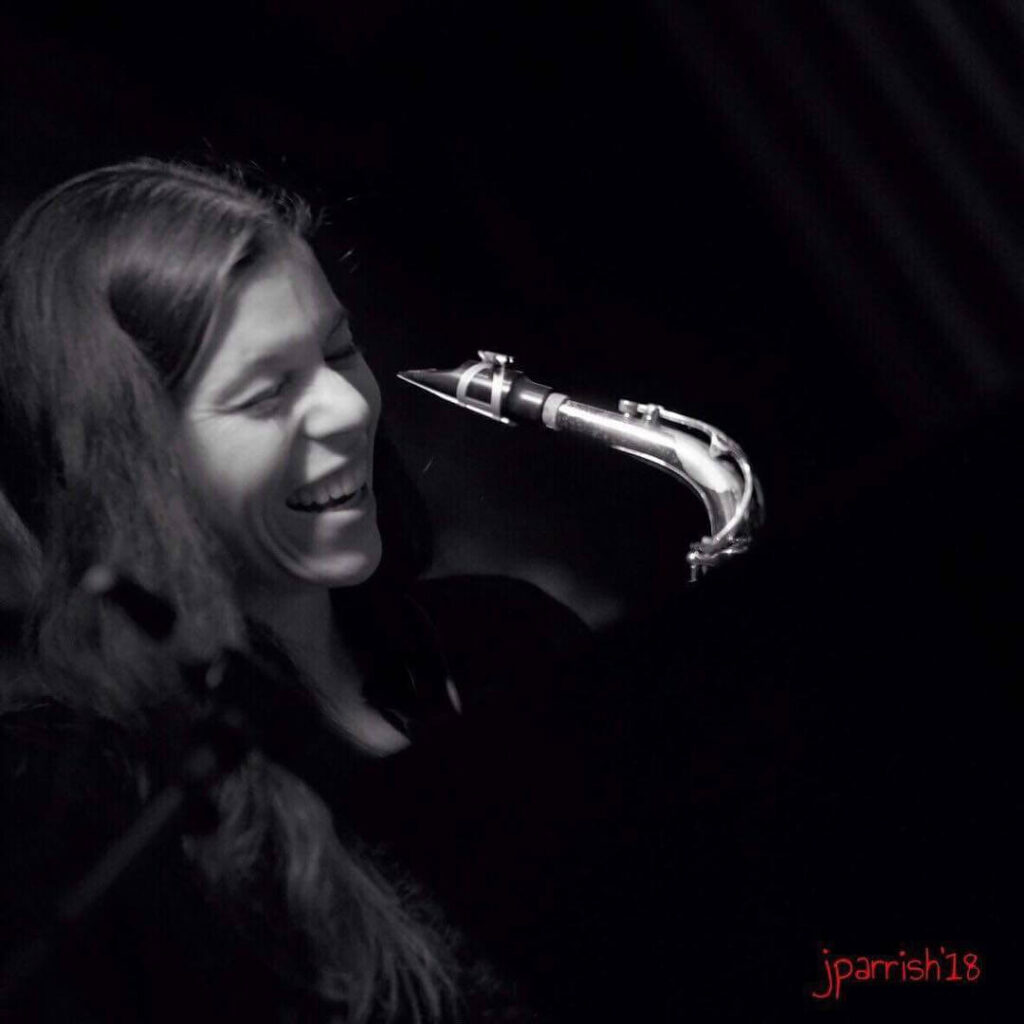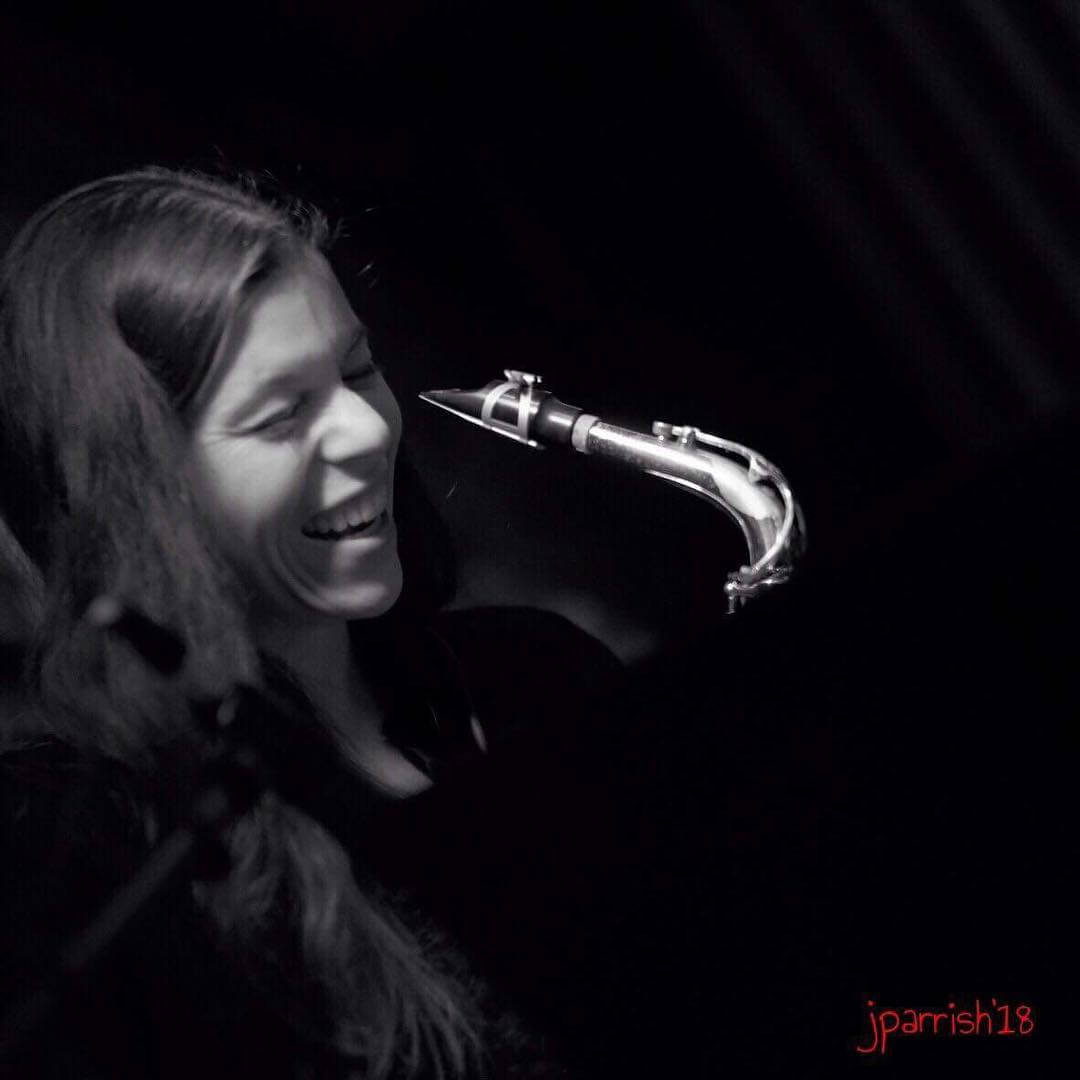 Meghan Pund, saxophone
Diego Lyra, piano
Ryan McGillicudy, bass
Mike Hyman, drums
This fiery quartet intermingles seasoned veterans with younger voices to put a tasteful spin on music from the Great American Songbook. They pay homage to jazz greats such as Benny Golson, John Coltrane, and Herbie Hancock and maintain respect for the jazz tradition while keeping their music innovative and fresh.
February 26
@
7:00 pm
–
8:30 pm
EST
[discount_code]
This event will be held at the Pigment Gallery located within the Mellwood Art Center. Food and drinks are available from Danny Mac's Pizza. Online ordering from your table is available before and during the event.
---
Meghan Pund
Meghan is a saxophonist and clarinetist residing in Louisville, Kentucky. Though she initially studied classically, her musical interests and endeavors span many different genres. While pursuing an undergraduate degree in classical clarinet, Meghan attended Jamey Aebersold's Summer Jazz Workshops on a scholarship from the local jazz society. The experiences she had there led her to pursue her graduate degree (and a life) in jazz.
Meghan performs frequently in different ensembles throughout Kentucky and Indiana such as Brazukas, a Brazilian group led by her husband, Diego, Old Lou's Ragtime Band, which she co-leads with tubist Jeff Beers, the Don Krekel Orchestra, and many others.
Diego Lyra
Diego Lyra is a Brazilian pianist/composer currently living in Louisville, KY. He earned a Masters of Music in Jazz Composition and Performance from University of Louisville (2014) and a Bachelors of Music in Jazz Studies from West Virginia University (2012). As a pianist, Diego performs actively in the Louisville area with the jazz community greats including Jamey Aebersold, Mike Hyman, Tim Whalen, Tyrone Wheeler, Craig Wagner, among others.

Lyra had the honor to be selected to attend the prestigious Ravinia Steans Music Institute – Program for Jazz in 2014 where he received instruction in performance and composition by Rufus Reid, David Baker, Curtis Fuller, and Nathan Davis. Diego has also studied or attended jazz piano masterclasses with Dr. James Miltenberger, Chris Fitzgerald, Bobby Floyd, Steve Allee, Harold Danko, Dan Haerle, Dan Tepfer, Andy LaVerne and Hal Galper, among many others.

Ryan McGillicuddy
After earning his Master's degree in 2003 at the University of North Texas, Ryan McGillicuddy moved to Los Angeles, where he has enjoyed a vibrant professional career. He has performed with Greg Osby, Russel Ferrante, Larry Goldings, Peter Erskine, Joe Labarbera, Anthony Wilson, Antonio Hart, Bob Sheppard, Antonio Hart, Bill Cunliffe, Larry Koonse, Karriem Riggins, the Duke Ellington Orchestra, the Bill Holman Orchestra, the Jimmy Dorsey Orchestra, the Alan Ferber Nonet, Kate McGarry, Sara Gazarek, Freda Payne, and the list goes on. He has many recording credits, including television and movies, and has toured extensively in the United States, Asia, and Europe.
In 2012 Ryan was invited to serve on the faculty of Kyung Hee University in South Korea. While in Korea, he enjoyed an active concert/touring schedule while diving into the burgeoning Korean music scene, composing and performing with his own original quartet project in Korea, as well as various stateside projects.
Ryan relocated to Morehead, Kentucky in August 2015, and serves as Assistant Professor of Jazz Studies at Morehead State University. At MSU Ryan teaches jazz history and literature, jazz arranging, jazz pedagogy, jazz theory, music technology, private applied jazz bass lessons, and leads the large jazz ensemble. He continues to add to the strong musical legacy of MSU, and to inspire students there.
As a leader, Ryan released his first recording "Boots and Boots" on LAJC records, featuring his original compositions, with Peter Erskine and Vardan Ovsepian rounding out the trio. Ryan also continues to write/play for original projects such as the pianoless trio "3-ish", his big band project "The RPM Big Band", and the Los Angeles-based original project "Sigmund Fudge". He is also a founding member of the composer/performer organization "The Los Angeles Jazz Collective", a group dedicated to promoting and creating greater public appreciation for improvised music through education and cooperative efforts.
Mike Hyman
Mike Hyman, a Louisville born native, got his start in jazz with world renowned educator Jamey Aebersold around the age of nine. Through Jamey and his camps he met many of his future employers, Gary Burton and Joe Henderson among them. Mike has been touring since he was 16 years old with an assortment of jazz legends. He currently lives in Louisville and teaches at the University of Louisville.